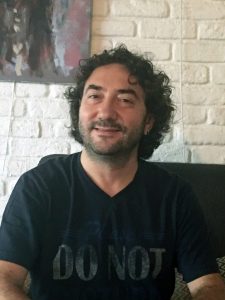 SPACE Studies Announces Senior Consultant Doruktan Turker (Director, PureMind) as a Keynote Speaker at SPACE International Conference 2018 on Housing which will be held on 19-20 October 2018.
Doruktan Turker is a senior consultant, writer, professional life coach, keynote speaker, master of ceremony, lecturer and futurist. He co-founded Turkey's first audio content platform Yodiviki and co-owned London based PureMind Advising Services. He has extensive experience on ICT sector, project management, marketing, investment relations for start-ups, publishing, qualitative research and consultancy for more than 20 years.
Some of his keynote speech titles are: 'A Near Future Scenario with Hopes & Realities'; 'Social Impacts of Technology'; 'Privacy in 21st Century'; 'The Future of Professions'
Some of his lecture titles are: 'MindShift: A Mental Leap Camp'; 'Digital Content vs. Analog Content'; 'IT Departments of Cyber Era'; 'The History of Communication'; 'Entrepreneurship in a Wild World'
Doruktan is a graduate of the Anadolu University (B.A. Management and Organisation) and Istanbul University (Radio-TV Broadcasting). He is a member of Turkish Futurists Association.