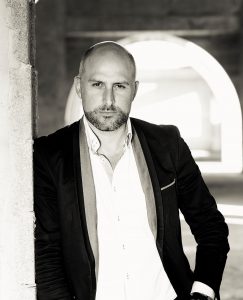 SPACE Studies announces Architect Aryanour Djalali as the Keynote Speaker at the upcoming SPACE International Conference 2019 on Sustainable Architecture, Planning and Urban Design which is going to take place on 3-5 May 2019 in London.
Aryanour Djalali, (1975) is originally from Palma de Mallorca and Iranian descent, graduated from the Polytechnic University of Catalonia. He worked in the studios of Enric Miralles and Joan Busquets and studied at the University of Delft (Holland) where "architecture is more than boxes; they are buildings that rotate, that embrace, that talk to each other ".
Since 2000 he has been leading the Barcelona Studio that extends its influence on many countries in the Mediterranean area, North Africa and the Middle East.
Aryanour, works together with a multidisciplinary creative team, which contributes to the creation of an added value and, consequently, to the success of the projects carried out.