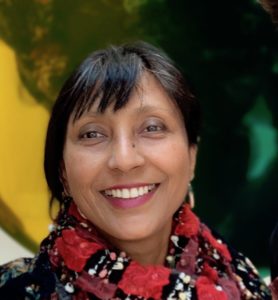 We're delighted to announce that Sumita Singha, OBE, will be giving a keynote speech at SPACE International Conference on Gender, Space and Architecture. 
Sumita is an award-winning architect, academic and author. She founded Architects for Change, the Equality forum at RIBA, and is past Chair of Women In Architecture. She has served on many RIBA committees for over 25 years, including the Professional Standards Panel. She is a nationally elected RIBA Councillor and the Board Trustee for Education. 
Sumita Singha, OBE currently Ecologic Architects & Visiting Professor, Politecnico di Milano and her speech will be about   "The Gendered City" at SPACE International Conference on Gender, Space and Architecture in London on 8-9 July 2022.
She is a non-executive director for the NHS, a trustee of Architects Benevolent Society, Waltham Abbey Royal Gunpowder Mills and Commonwealth Association of Architects, and founding director of Charushila, an environmental design charity.
She has also taught sustainable design for over 25 years, is visiting Professor at the Politecnico di Milano, and lecturer and external examiner at several UK universities. Sumita is the author of several books on architecture and sustainable design.
Sumita received an OBE for services to architecture in 2021.
We look forward to listening to her at the Conference.
We invite colleagues, students, researchers, lecturers, experts, academics and non-academics to join us at the Conference in July!