Workshop: Space in Pandemic – 22 March 2022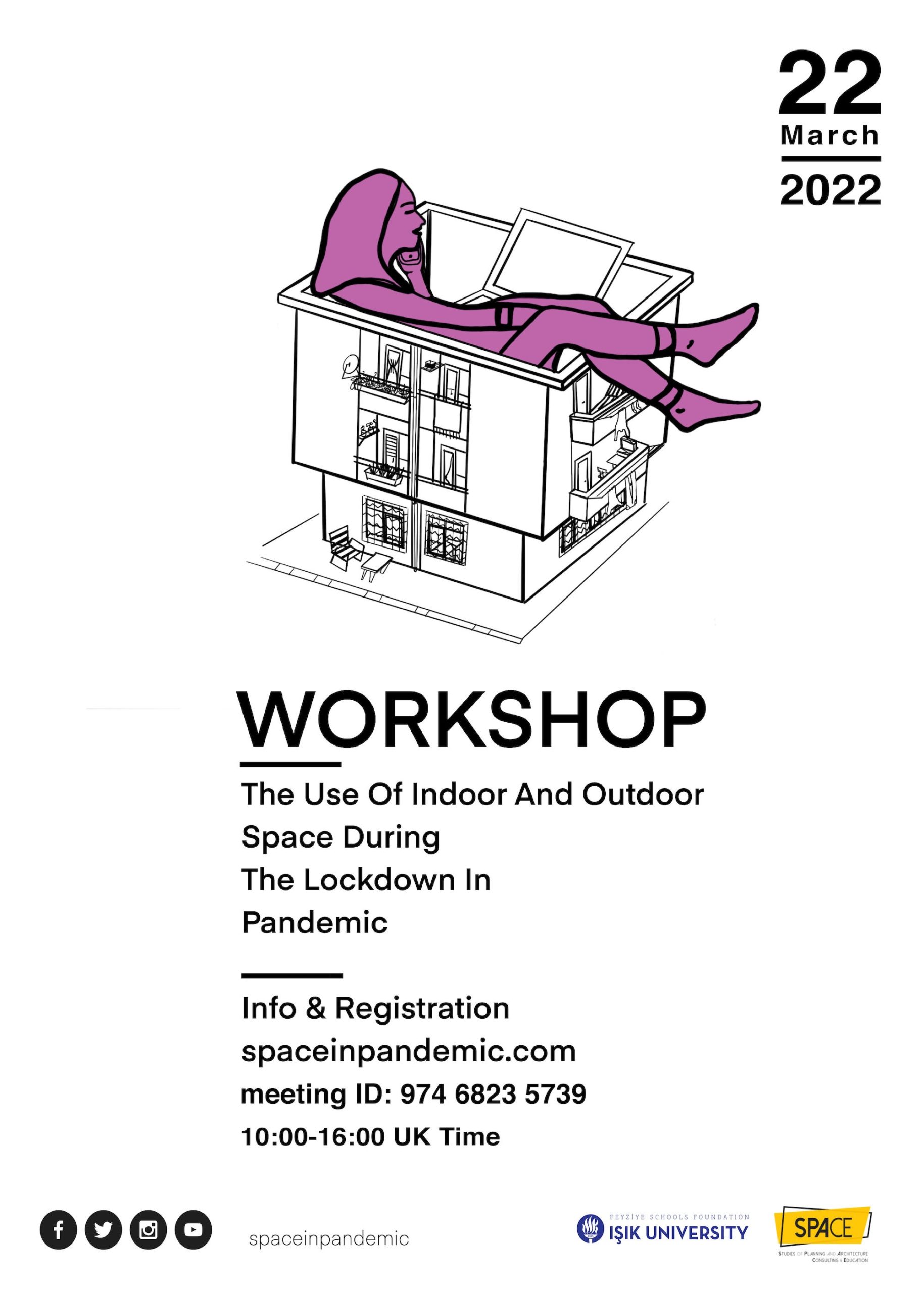 This workshop is part of our Research Project entitled "Space in Pandemic: The Use of Indoor and Outdoor Space during the lockdown in Pandemic". The aim of the study is to understand the transformation of the space by examining its usage practices during the pandemic process. The use and transformation of residential and its surrounding spaces will be studied in multiple layers through users' perceptions and relationships with each other.
The Instructors of the Workshop will be Gregory Cowan PhD RIBA (University of Wales Trinity Saint David), Elif Suyuk Makakli PhD (Isik University) and Pinar Engincan PhD (SPACE Studies). 
The Workshop will be held online between 10 AM and 4 PM UK Time on 22 March 2022. Join us and take your part in the research project as well as the workshop!!
For registration please visit spaceinpandemic.com
or click here.
Zoom meeting